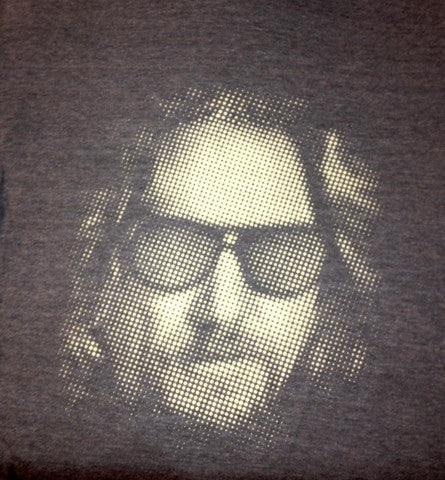 The Dude - Big Lebowski
 There are plenty of Big Lebowski shirts out there, but none quite like this. It's a simple picture of The Dude that has been transformed into a pointillism/half tone style. This shirt is printed on an Bella+Canvas, Tri-Blend (50% polyester/25% cotton/25% rayon), brown heather color, shirt. It is a unisex cut and runs true to normal t-shirt sizes. The ink is a very light tan. About the color of a white russian after it has been stirred up if that helps.
The Dude: Hey, careful, man, there's a beverage here!