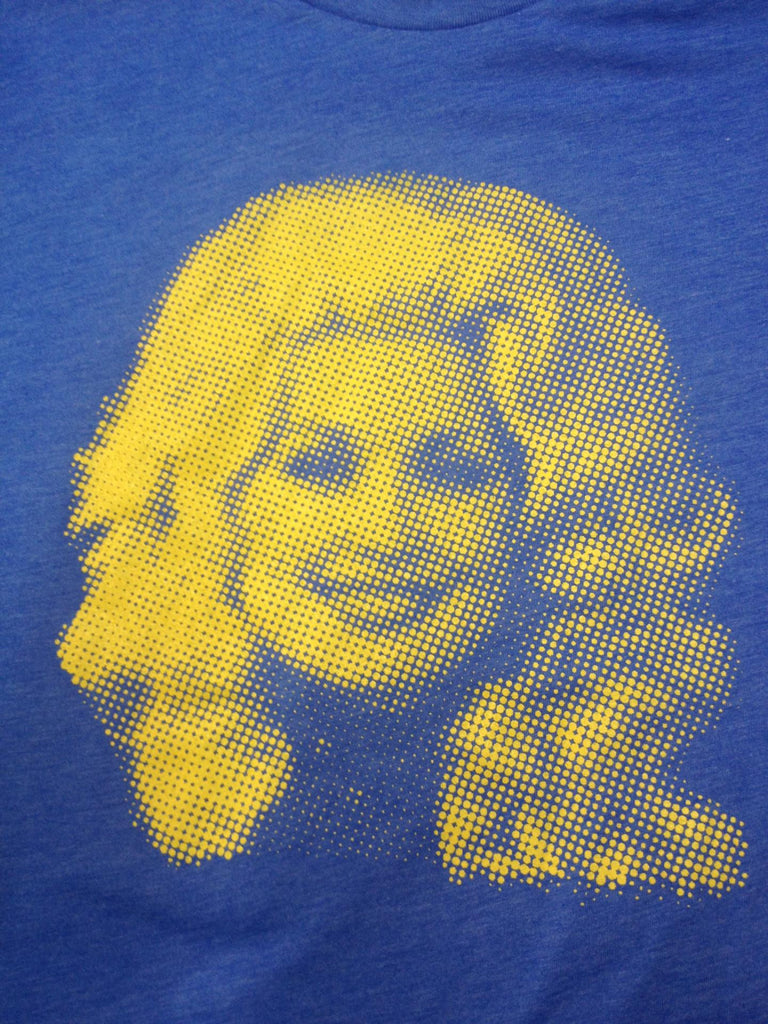 Dolly Parton pixel / half-tone tee
There's no one to even compare Dolly Parton to. She's a true original from East Tennessee and Circa Wear is proud to put their half-tone design of her on this run of shirts. These are unisex (Men's) cut tees printed on 50/50,
heather orange
or tri-blend
heather blue
or
heather black
t-shirts. These shirts are printed on American Apparel, Next Level or Bella tees so they are super soft and high quality. They fit true to size.